"Don't Take Pictures, Be Taken By Pictures" - Ernst Haas
Our Photo Gear
Camera Bodies We Use or Have Used in the Past
Canon 5D MarkII
When this camera was released by Canon, it had Drool Factor written all over it. With 21.1 megapixels, Full 1080p HD video, 3.0" VGA LCD Screen, Live view capabilities and a higher capacity battery it is just about the perfect camera for studio and portrait work.
Since we first got it, its amazed us time and time again with the images its producing.
The low noise capabilities, the high ISO, the clarity and color renditions are nothing short of perfection.
I've played around with the video some, but there is still so much to learn on that end of the photography world, that I'm trying to soak it up in small quantities. Right now we're sticking with the stills and trying our best to master that field.
My only complaint is the low Frames Per Second (FPS) that it produces. If they could move the Canon 7D's FPS rate to this body, they'd have the Best Camera on the Market!
Take Nothing But Pictures Leave Nothing But Footprints
Lenses and Other Useful Accessories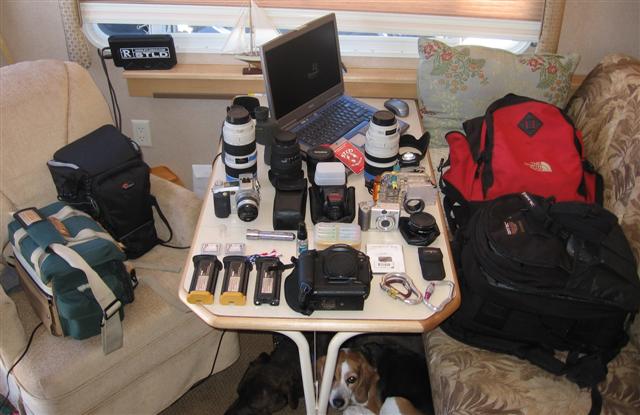 Of all the things I learned while working with fellow professional photographers, the most important item was the difference between consumer lenses and the pro models.
If you're shooting with a Canon set up, you've probably seen the big, white "L" Lenses. There is a reason they are so expensive. These lenses are night and day over the standard lenses you see at most photo shops and the images they produce prove their worth.
If you're serious about photography, check out the 'L' line up of Canon glass and you'll be amazed with the results.
Good bags like the ones ThinkTank makes and quality straps are also a must if you're doing a lot of traveling. Our cameras take a ton of abuse, and if there is one thing we've learned, it pays to buy things that are comfortable. If you have a bag or strap that makes the camera more comfortable to carry, chances are you're more likely to carry it.
This was our first 'L' lens we purchased, and it changed the way we thought about photography. The fast shutter speed and Image Stabilization allowed us to get great shots hand held in very low light. Something that was not accomplishable with our cheaper lenses we had prior to this purchase.
With the fixed aperture of f/2.8, this lens is amazingly fast and can be zoomed from 70mm to 200mm in a snap of the wrist. The zoom is all done internally, so the lens never changes length or moves if situated on a tripod.
Focus is very quiet and sharp and results in great blurred backgrounds when zoomed to it maximum.
We use this lens most when shooting concert footage or anywhere we need low light capabilities.
If you're into photography and wanting to up your image quality, this is the lens to buy. It is well worth the cost, the weight and the size.
Canon 16-35mm f/2.8L USM Ultra Wide Angle Zoom -
Wide Angle Heaven
When we moved up to the full frame bodies, I got rid of my Sigma 17-35mm lens because it was one of the cropped sensor only lenses.
The Canon version is amazing and I can see why it's the lens you see on most photojournalists cameras. The lens produces stunning images without bending the edges, blurring the corners and does so with silent bliss.
The motors are lightening fast and tack sharp. With its f/2.8 capabilities, you can shoot in very low light and still have the lens grab onto the focus very fast.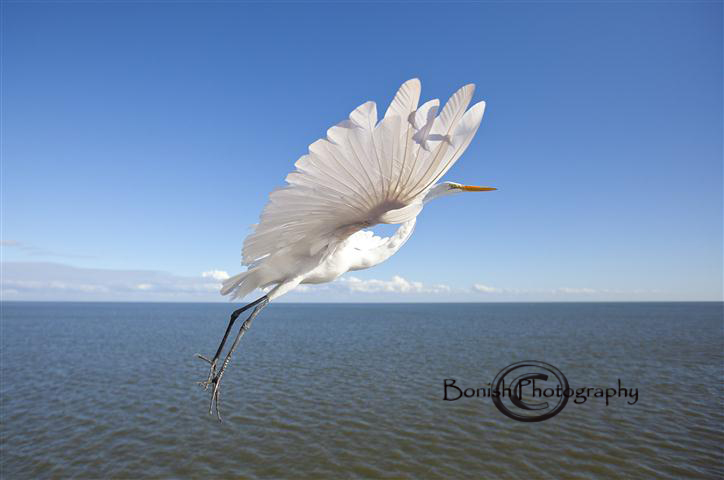 Images like This Are What This Lens Produces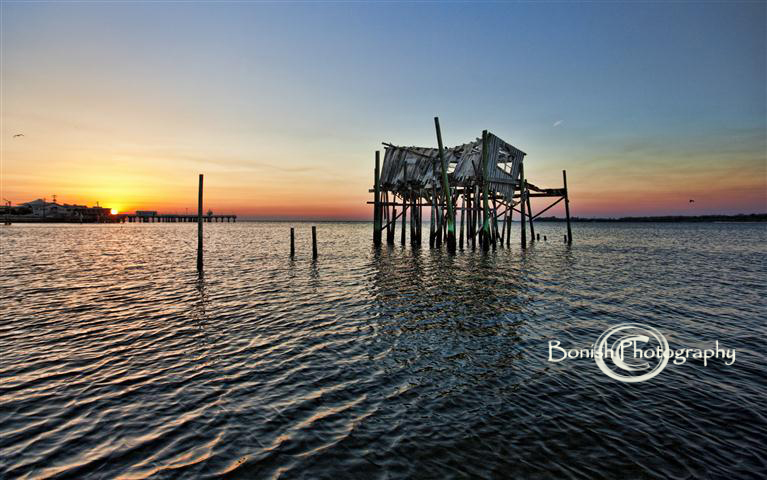 Horizon is straight, no bending in the corners and just a pleasing image. Before we would have had to use our Fisheye lens which would have made this image look more comical
Canon 28-300 f/3.5-5.5L IS USM
For traveling, this is one of those lenses we seem to use the most. From it's wide angle capabilities on one end, to being able to zoom out with the flick of a wrist, this is a 'Do All' lens. We tend to use this lens the most and argue over who gets to keep it on their camera body.
It's not nearly as fast as the 70-200 f/2.8, so it's usually just used for outdoor photography in good lighting situations.
If Canon made this lens in a f/2.8 model, we would probably own two of them and not need anything else.
Our only gripe is the weight of this lens. It is quite heavy and can become uncomfortable while carrying on long hikes or times when you have to hold it for extended periods. If you get this, make sure to have a comfortable and sturdy foam strap on your camera.
One other complaint with this lens is the push/pull type of zoom it has. In order to zoom from its widest setting at 28mm, you must pull the lens which extends its length considerably.
This means you usually have to pull your eye away from the eyecup which can sometimes result in you missing your shot.
There is a ring you tighten to keep the lens from sliding open if you're hiking or carrying the lens, so if a subject approaches and you need to get the camera up and in the ready position in a fast matter, this can be a bit of time delay before you're ready to shoot.
I guess I'm just spoiled with the ultra smooth zoom of the 70-200 and complaining a bit.
This is a great lens when you're hiking or want to travel light. It has plenty of wide angle capabilities and enough zoom to get you onto your subject for anything but those real long range objects. It's not the best for low light, but it does its job when trying to go light weight and be inconspicuous.
We'd love to be able to afford the Canon version of this lens, but the Sigma has performed fantastically for us for years now. This is our Wide to Semi-Telephoto lens we use for all indoor work. It is great in low light and Macro situations and has taken a beating over the past few years.
With a 82mm front element, this lens is big, but not overly heavy. It feels comfortable on the camera and zooms easily with a twist of the zoom ring.
This is also a lens that will change in length with the amount of zoom you set it at. It's not as hard to zoom as the 28-300 which is a push/pull type zoom, but it will change the length of the lens when zooming just so you know if you're considering purchasing one.
At one point it stopped focusing for us for no reason at all? We sent it back to Sigma and a week later had it back working flawlessly at no cost to us with no questions asked. Thanks Sigma!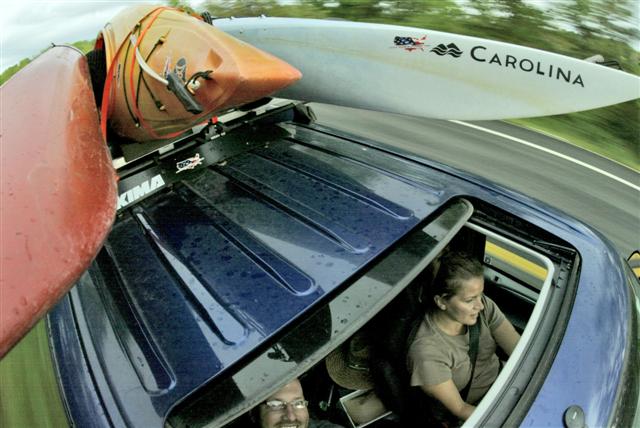 This small lens is one of our favorites. It will turn any ordinary picture into a really different shot.
It is the best for wide Panoramas, and with its low light capabilities of a fixed aperture setting of f/2.8, it can be used almost anywhere.
One thing you have to remember is how much it can distort the picture. This can be a fun lens with the kids or when trying to get a different look out of a boring picture.
This is a picture taken with the Fisheye lens held out the sunroof of the truck.

Bogen/Manfrotto 190XB Tripod
This is a tripod we bought after our older one, which we had for years, wouldn't hold up our heavier lenses. The problem with the older one was it had an attached head that wasn't made for large cameras. It was fine for the lighter camera bodies and smaller lenses, but with a pro body and large "L" Lens, it just wasn't working.
With this new Bogen/Manfrotto, we can add any size ball head we want, so if we upgrade to a larger camera or bigger zooms, we don't have to keep upgrading tripods. When I went in to purchase this tripod, I originally wanted the model with the Carbon Fiber legs thinking it would save so much in weight. That was till I held each tripod side by side and could barely notice the 3lb difference.
The Magfiber model was over $100 more and when every penny counts for our tight budget, we chose the heavier model. We love how easy this tripod is to set up and lock into place due to its leg locks and quick release buckles
It is the 3 section tripod meaning there are 2 sections that extend out of the main section. I think they also make a 4 section model if you're tall, but with me being only 5'5", this model works fine.
Bogen/Manfrotto 322RC2 Grip Action Ballhead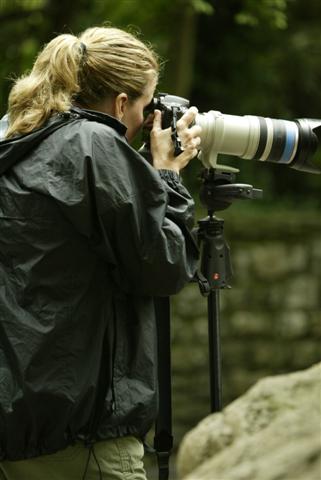 Once we got the new tripod, we chose this Grip Action Ballhead so we could use it's fast action ability to follow the scene we're trying to capture.
We like this ballhead as it allows for one handed operation and allows for the other hand to still be on the camera.
Bogen/Manfrotto 685B NeoTec Monopod
This has to be the easiest monopod to use. Once you get the hang of this one handed operation, you wonder why anyone would use anything else. This monopod is also helpful for many places that don't allow you to use tripods.
Many museums, galleries and concert halls don't allow photographers to use tripods, but you can walk right in with a monopod. This model is also great for long hikes as it can double as a walking stick.
ThinkTank Streetwalker HardDrive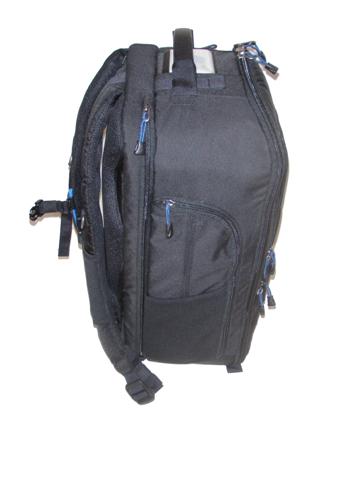 We got this backpack for it's ability to hold all our gear in one case, and still be comfortable enough to hike with over extended periods of time. The one cool thing about this backpack, is it has a slot against the back that holds our lap top incase you have to bring everything in one bag while traveling.
It also holds our big Canon 400mm f/2.8 lens which is the main reason we picked it up.
Not many bags can carry that big lens and still be comfortable while hiking.
When just carrying a few of the lens and both bodies, this is the best and most comfortable way to bring it all. The large capacity has movable slots and can be situated for just about any set-up you want to carry and the durability of all ThinkTank Products are well known in the photo world.
A lengthy review can be read here if you're interested in this backpack.
ThinkTank Speed Demon Belt Pack
We use this small bag for just about everything. The fact that it can clip around your waist, hang like a shoulder bag, clip onto the Backpack and gobble up so many accessories makes it so much more than the typical camera bag.
It's built with ThinkTank standards so it has so many features that are well thought out and it just tend to work perfectly every time we use it. If you're looking for an all around bag, this is the one.
A lengthy review can be read here if you're interested in this beltpack.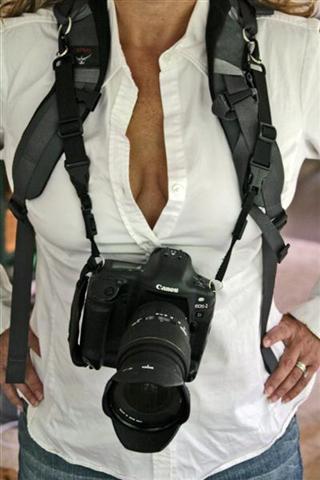 Tamrac N-27 Boomerang Camera Straps
I cant imagine carrying the cameras with the stock straps they come with. For the minimal cost of these straps, they make all the difference when carrying the cameras for long periods of time.
Their latest model comes with two little pockets that hold compact flash cards so you're never left with out back-up cards.
Tamrac N-11 Backpack to Camera Straps
If you do any hiking or biking and try to carry a camera with you, these are the straps to have. They allow you to attach the camera to the much more comfortable shoulder straps of the backpack you're wearing. It keeps the camera right on your chest and within easy reach, and also is great for quick shots while biking.
"It is horrifying that we have to fight our own government to save our environment"
- Ansel Adams
We Thank You for stopping by our site, and feel free to email us with any questions or comments you might have on our photography.
Pat & Cindy Bonish - Bonish Studio